Detail from my Silver Frog Necklace, I have the mould of this 'mini' sculpture so it can be reproduced as a feature, or detail,  in various designs.
You can have it cast in the metal of your choice,  and it could be designed into themed bangles  or necklaces etc, in many different designs.
I have made two different versions of the frog necklace so far,  the first being 'frog on a lily pad' which is illustrated below and the second is 'frog with a goldfish,' which is also for sale and shown in this section.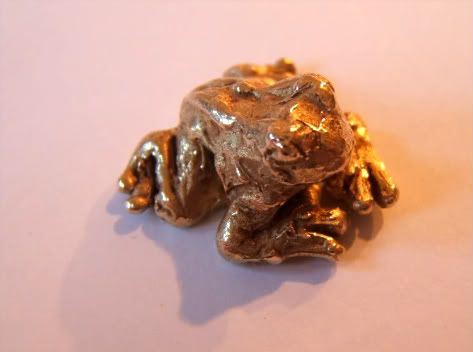 Please telephone me on 01509 239348 or write to me if you would like to order anything on the theme of these items.